Semi-permanent Makeup by Vilma Karaliute is – drawing of eyelids, lips, or eyebrows using specially designed tattoo pen -machine. The shape is calculated based on face morphology. Perfect proportional symmetry is achieved by using application. Vilma offers semi-permanent makeup in Altrincham, Greater Manchester the treatment comes with different techniques to correct natural defects but also to highlight contours. These are in accordance with the aesthetic rules and not always with the clients' desire. Goal is to make corrections in colour and shape, without heavy make-up effect. To achieve most natural looking face Tattoos,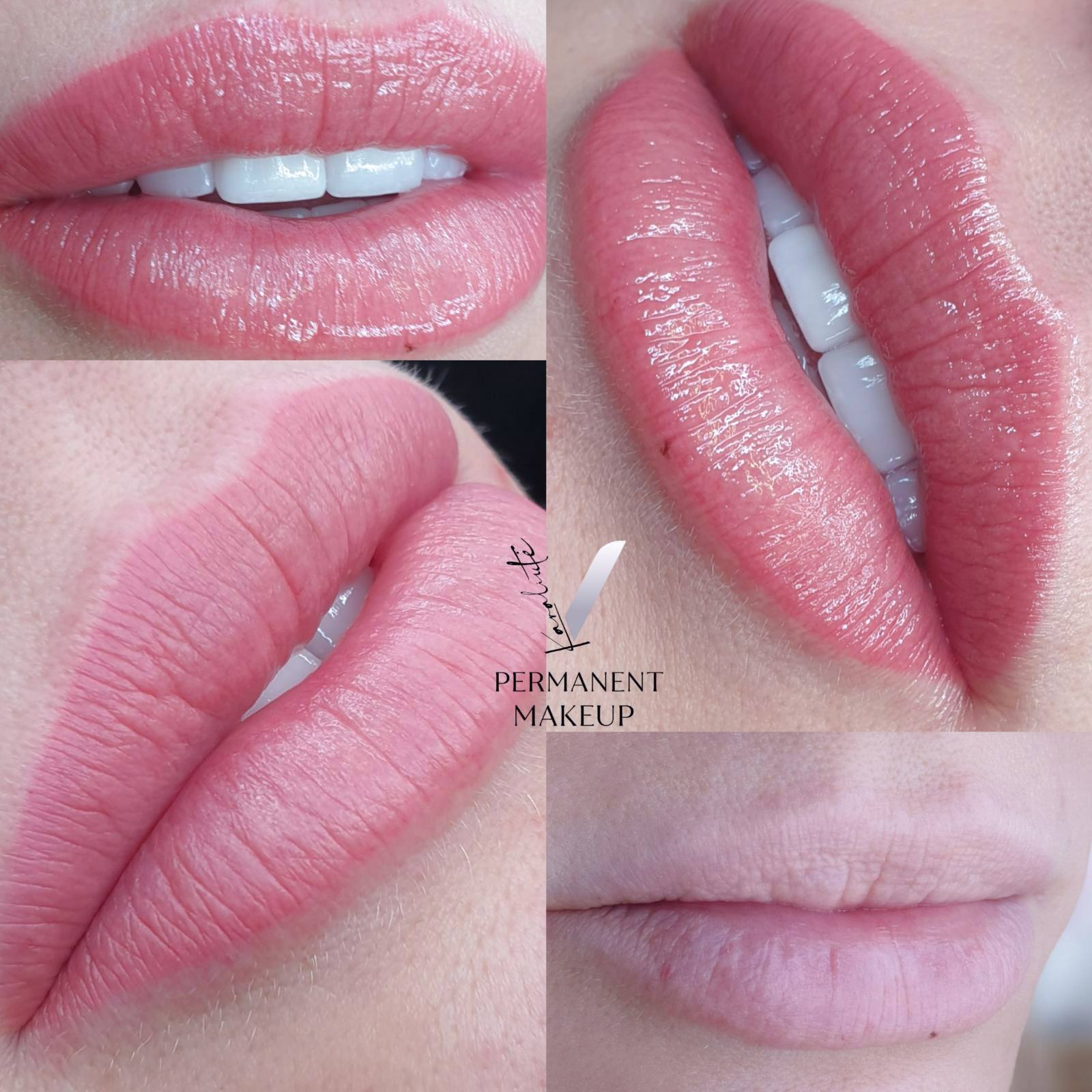 Lip Tattoo shading with machine
(ombre effect) – £370 (top up after 6 weeks
(full blush) – £400 (top up after 6 weeks included)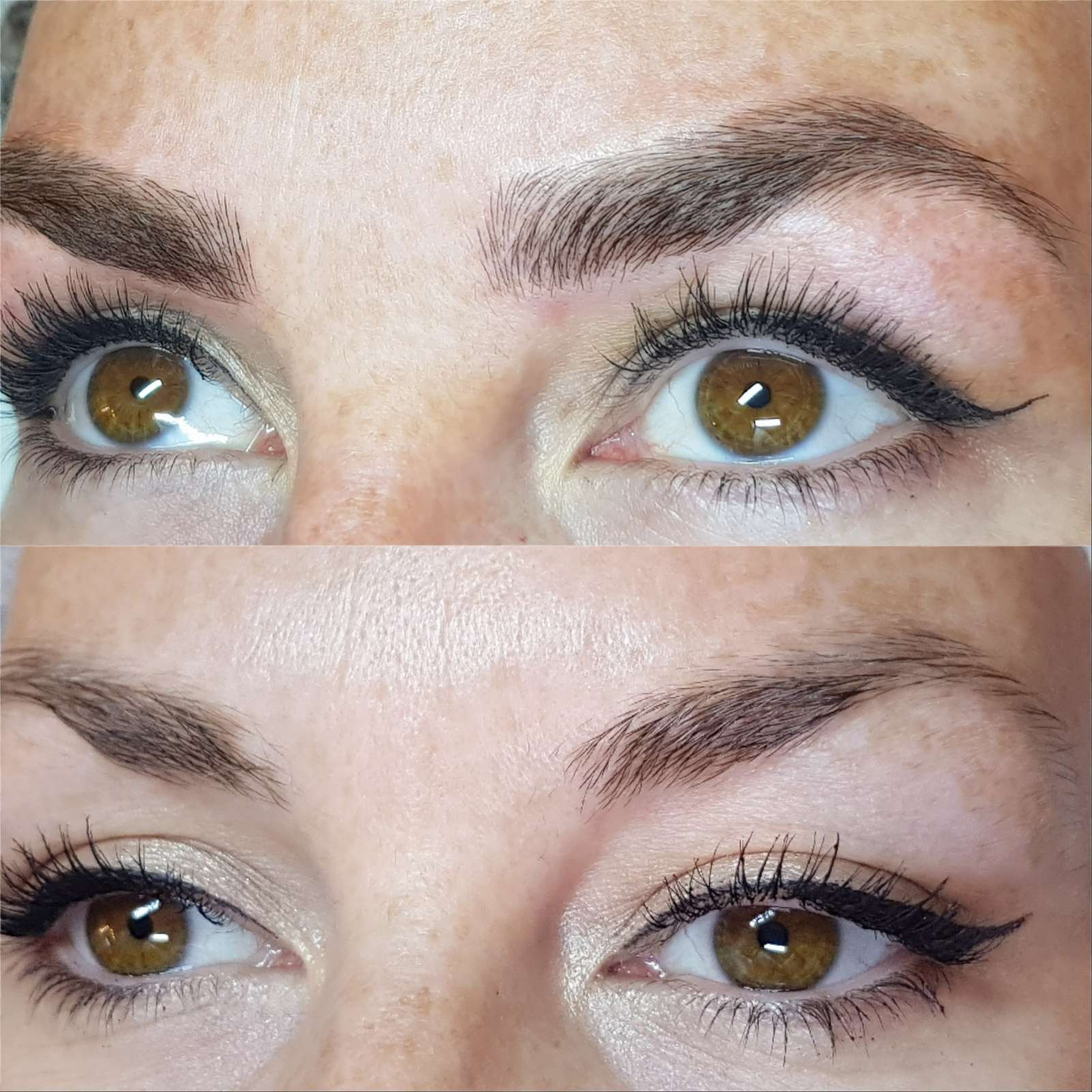 Manual Microblading

£350
(top up after 4 weeks included)

Powder Eyebrows Shading
Initial treatment

Shading (ombre effect) – £320 (top up after 4 weeks included)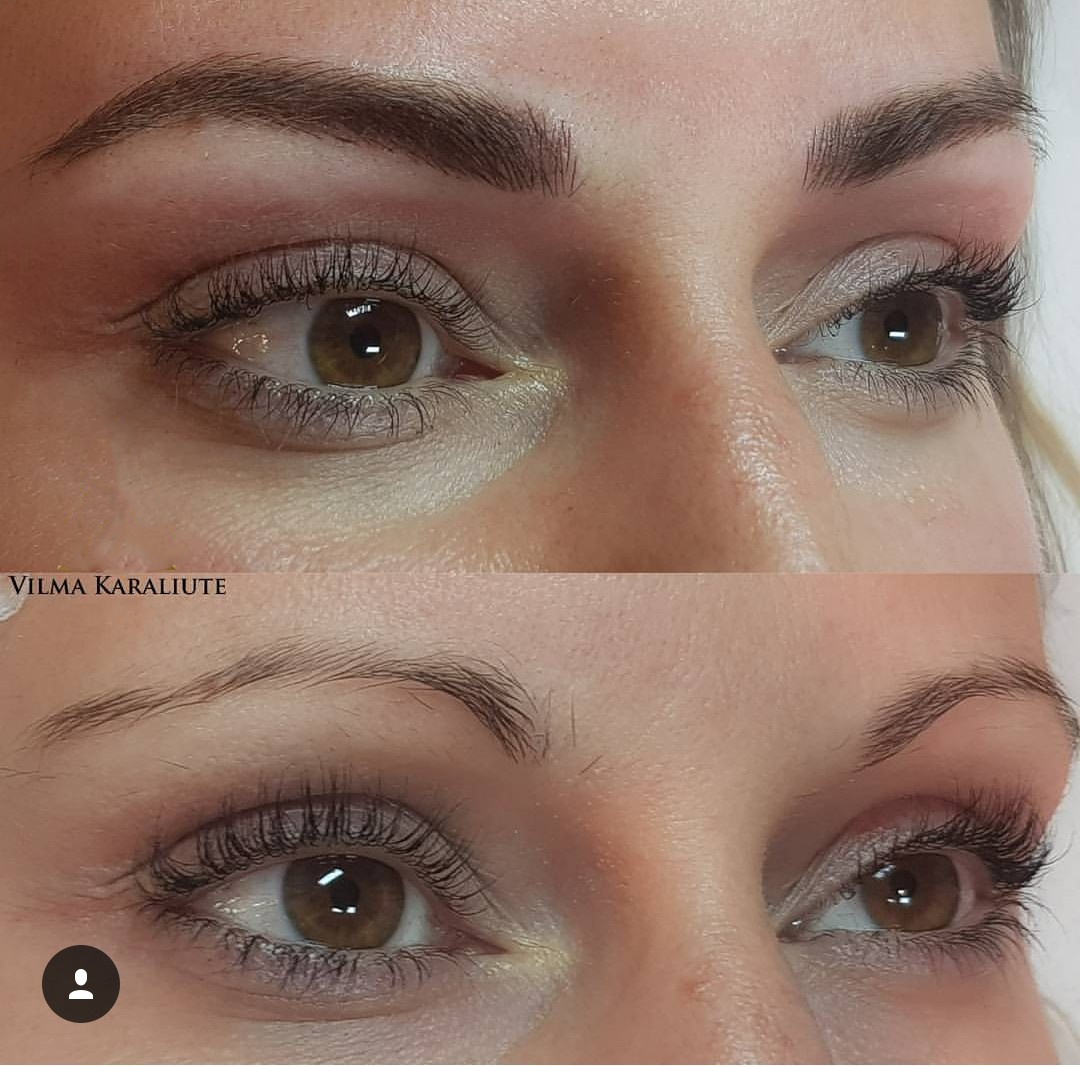 Combined – Manual Microblading and Shading with machine
£400
(top up after 4 week included)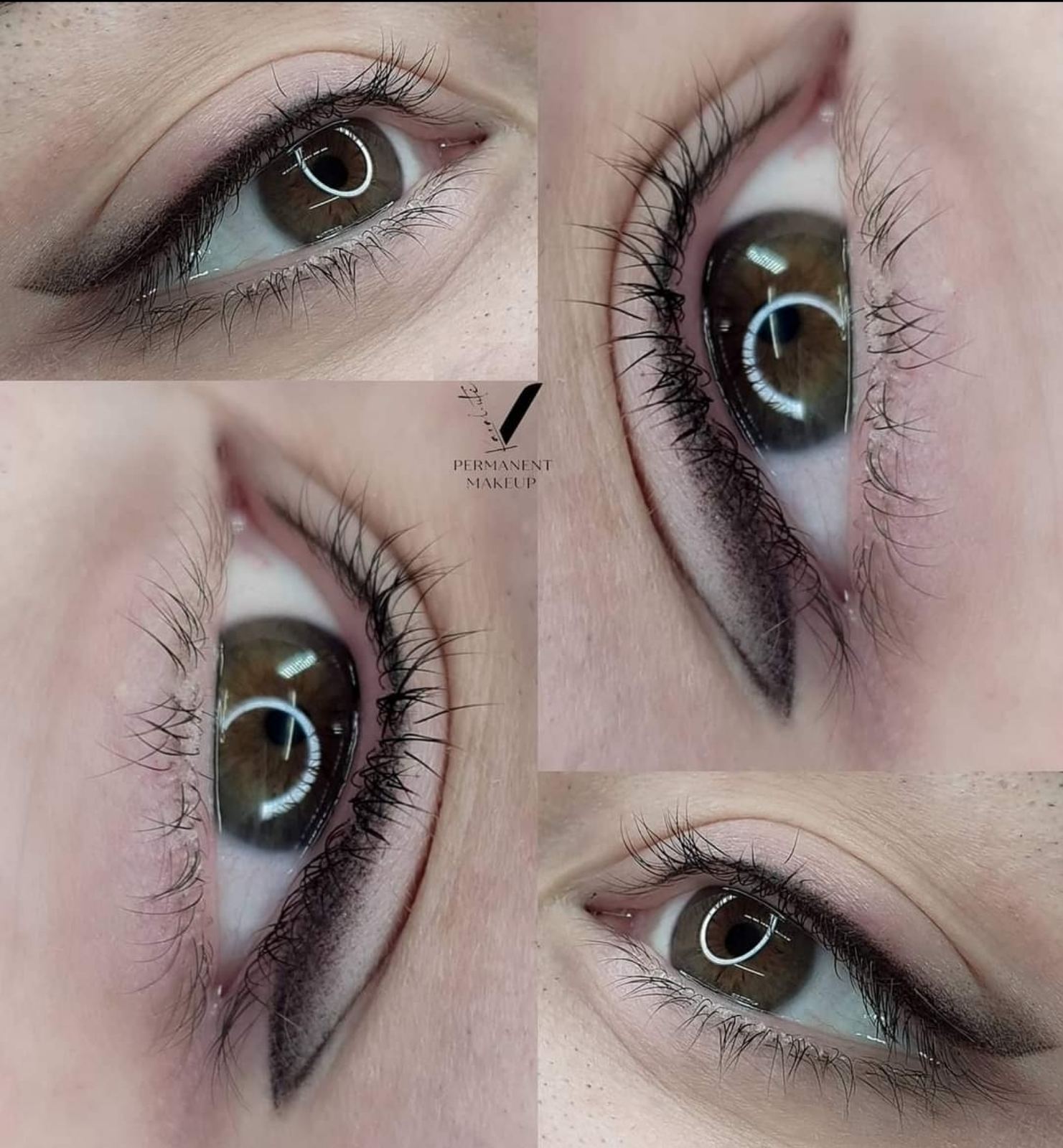 Lash Enchancer (Upper) –
Classic Winged, Shaded
Initial Treatment 
£350
Lash Enchancer (Lower)
Initial Treatment 
£200
Combined – Lash Enhancer (Upper) + Lash Enahncer (Lower)
£450
Pmu removal
(first treatment) – £110
(every following treatment) – £70
Microblading
Initial Treatment
£350
Machine Microblading & Shading
Initial treatment
 £400
Strokes with Machine
 Initial treatment
£250

I would like to say a big thank you to Vilma for the fantastic job she has done on my eyebrows. You have restored
symmetry to my face after almost losing my right brow completely. You are a true professional and very talented artist.
My skin type didn't retain a lot of pigment on the initial treatment but after 2 top up sessions where you did more
shading they now look great and very natural. I have also invested in the eyebrow serum and tint that you
recommended. I would have no problem recommending your work.
Sandra Bennett

Positive
: Cleanliness, Professionalism, Punctuality, Quality, Value
I had microblading done with Vilma Karaliute and i am super happy and impressed with her job. Her consultation was
professional and the product healed quickly and without any issues. I would highly recommend Vilma and her great
service!
Karina Kar

I recently had microblading done by Vilma after years of drawing them constantly. The delicate super fine strokes look
natural and symmetrical. Vilma explained the procedure to me before she started the treatment. She made sure that I
was relaxed and comfortable during the treatment. Vilma gave me an after care kit to keep my eyebrows clean and
healthy. I am so happy that I chose a well trained and experienced beautician. My confidence has been boosted since
I had the microblading, as my eyebrows look natural all the time.
Usha Gopalan

I cannot recommend Vilma highly enough. I have alopecia universalis and having my eyebrows micro-bladed has
boosted my self esteem no end! Having eyebrows has framed my eyes and given my face expression again and I feel
that I look 'normal'. Thank you Vilma
Kristen Goffett

I recently had my eyebrows micro-bladed by Vilma and I am very pleased with the results. As a man I was quite
concerned that I did not want my eyebrows to look feminine or overdone. Vilma was careful to avoid this look and fully
appreciated the effect I was after as a man. The service I received from Vilma was professional and made me feel at
ease as it was obvious that she is expert and passionate about her work. I highly recommend her.
Simon Shenton

Can't recommend Vilma enough! 😍 Got my lips done with Vilma and the result is more than overwhelming! She did
an amazing job and I can't be thankful enough with the result I've got. Lips looks natural and colour she suggested
suits my skin tone. Thank you for an amazing treatment!
Laura Anikanovaite

SPEAK TO OUR PERMANENT MAKEUP AND MICROBLADING EXPERT
Address
23 Stamford St, Altrincham, WA14 1EX