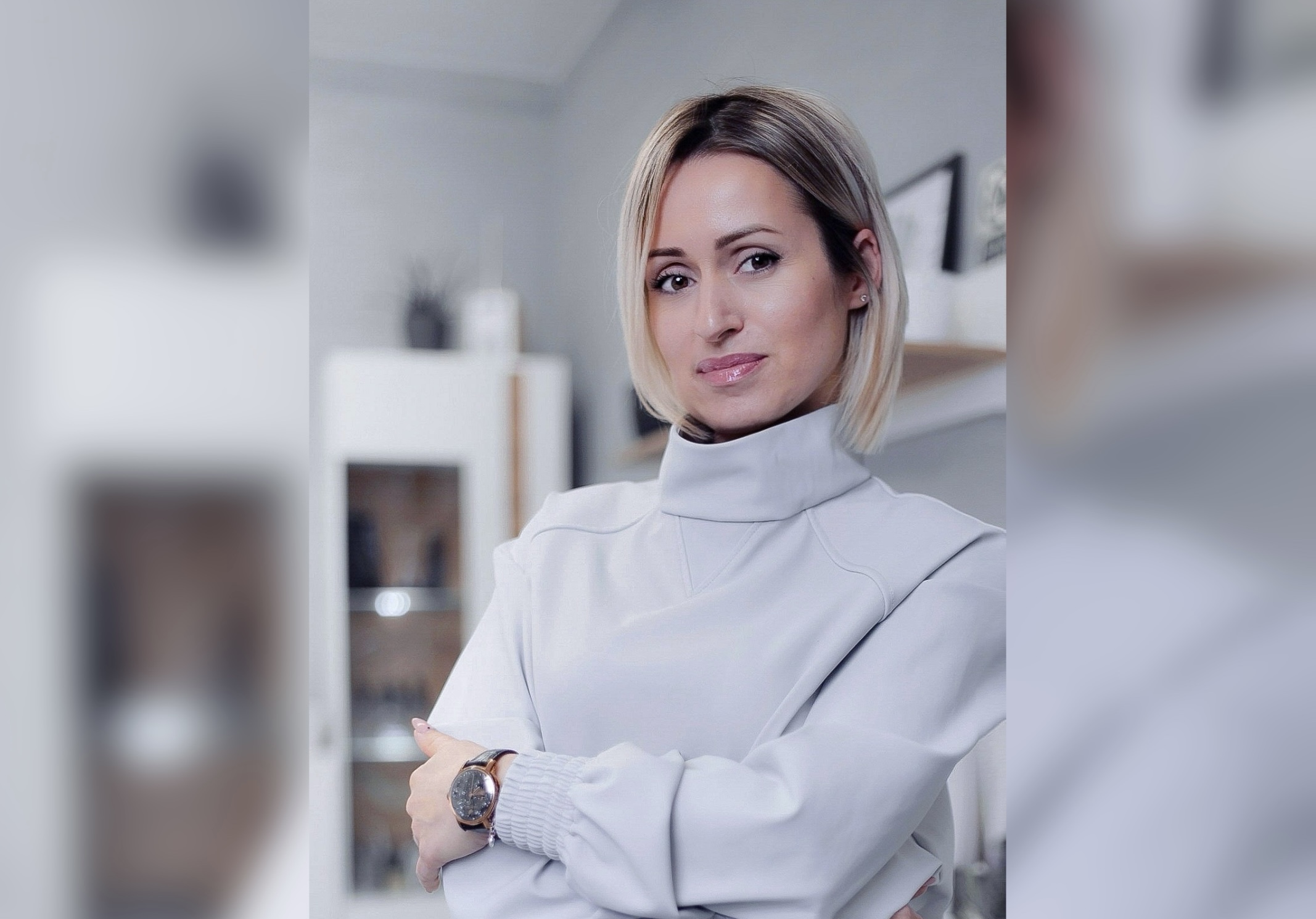 My name is Vilma Karaliute and I am so excited to be your go-to source for all things semi-permanent makeup related.
As an educator and assessor for VTCT NVQ Microblading Level 4 and Micropigmentation Level 4, I have a great passion for helping others succeed in this industry by sharing my knowledge and experience.
My journey began in 2014 when I was introduced to the world of permanent makeup. Over the years, I have had the incredible opportunity to learn from some of the best in the business and establish my own unique style that prioritizes a natural and effortless look.
When it comes to education, I am committed to providing my students with everything they need to succeed, not only from a technical standpoint but also from a branding and marketing perspective. As someone who has navigated the challenges of building a brand from scratch, I am dedicated to equipping my students with the tools they need to do the same. My support is endless.
But my services don't stop with education. I am also thrilled to offer semi-permanent treatments that enhance your natural beauty. Whether it's microblading or micropigmentation, my goal is to help you feel confident and empowered in your own skin by creating your desirable results.
Thank you so much for considering PMU by Vilma Karaliute. I can't wait to help you achieve your goals and unlock your fullest potential.

Positive:
Professionalism
I was looking for the best microblading course to do in UK and of course, the best Master to have it with. And I have found it with Vilma! I have to say I was very lucky & felt extremely blessed to have undergone my training with her. She is an extremely efficient teacher and a very good motivator. And I have to say, very kind and patient too! She will inspire you and push you to do your best always! And most importantly, she will make you feel genuinely supported & guided in times when you need it most. I am very proud to be her student & now a newly graduated artist. I can't wait to learn more from her and to learn & develop more skills under her tutelage! I definitely recommend her to others who are also aspiring to learn & be successful in the PMU field. To Vilma,…I will forever be grateful! 🦋
Michelle Murray

Positive: Cleanliness, Professionalism, Punctuality, Quality, Value
I think Vilma is absolutely incredible. She's so kind and patient and very positive and inspiring. I loved my training I felt that she was very detailed gave me different techniques and advanced techniques for microblanding. Vilma was very transparent what to expect from us and I feel confident that I would be able to an amazing treatments for future clients. Vilma made sure to cover all aspect of the business from marketing to photography and colour theory which most places don't do. She also extremely humble. You are truly the best and a master in your skill i hope to learn more from you. Thank you so much for been so amazing! Please do not hesitate to book in I don't think I would not train with anyone else. Vilma is absolutely the best pmu!
Ilsa Simoes

Honestly the best course I've taken in my life. I've wanted to train with Vilma for so long now as she is so talented and skilled and I only want to learn from the best. During the training, she was so thorough and detailed and she made me feel so comfortable and at ease throughout the whole course. Thank you so much!
Selina Diep