3 DAY COURSE WITH LIVE MODELS
SUITABLE  FOR BEGINNERS AND ADVANCED PARTICIPANTS
0% APR FINANCE OPTION AVAILABLE
6 MONTH SUPPORT & GUIDANCE
MARKETING & BRANDING GUIDE PDF
MICROBLADING STARTER KIT
MOST COMPREHENSIVE  TRAINING PACKAGE IN THE MARKET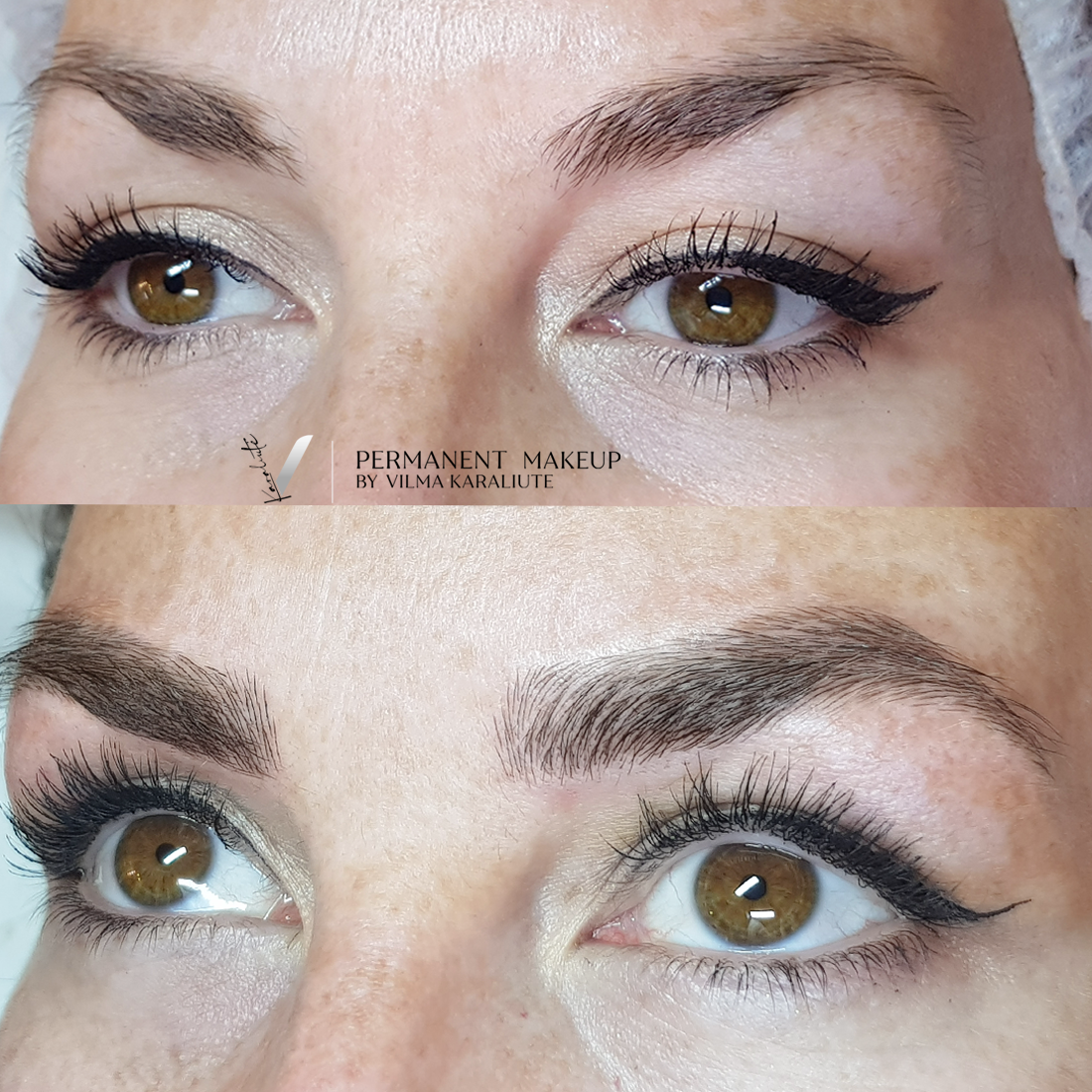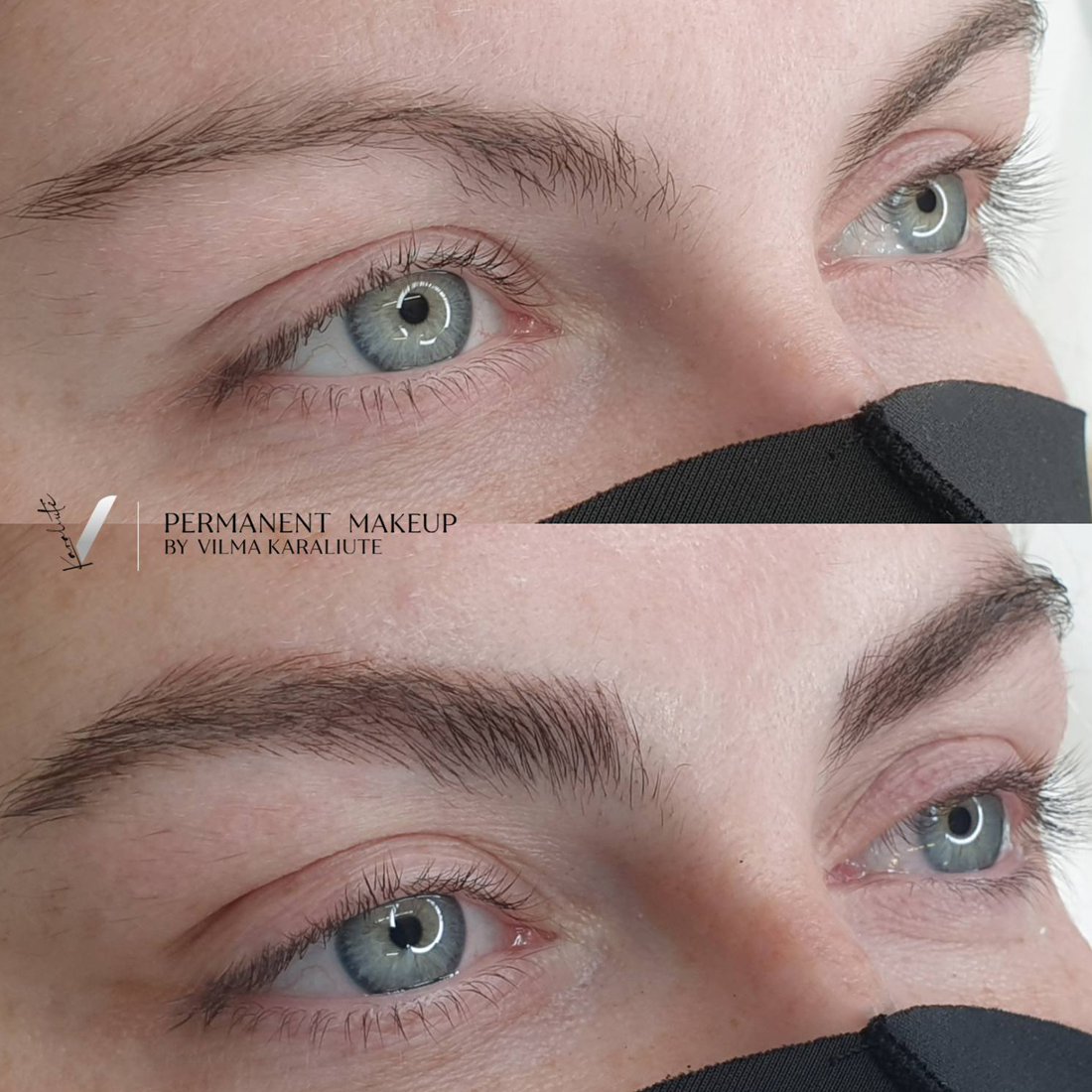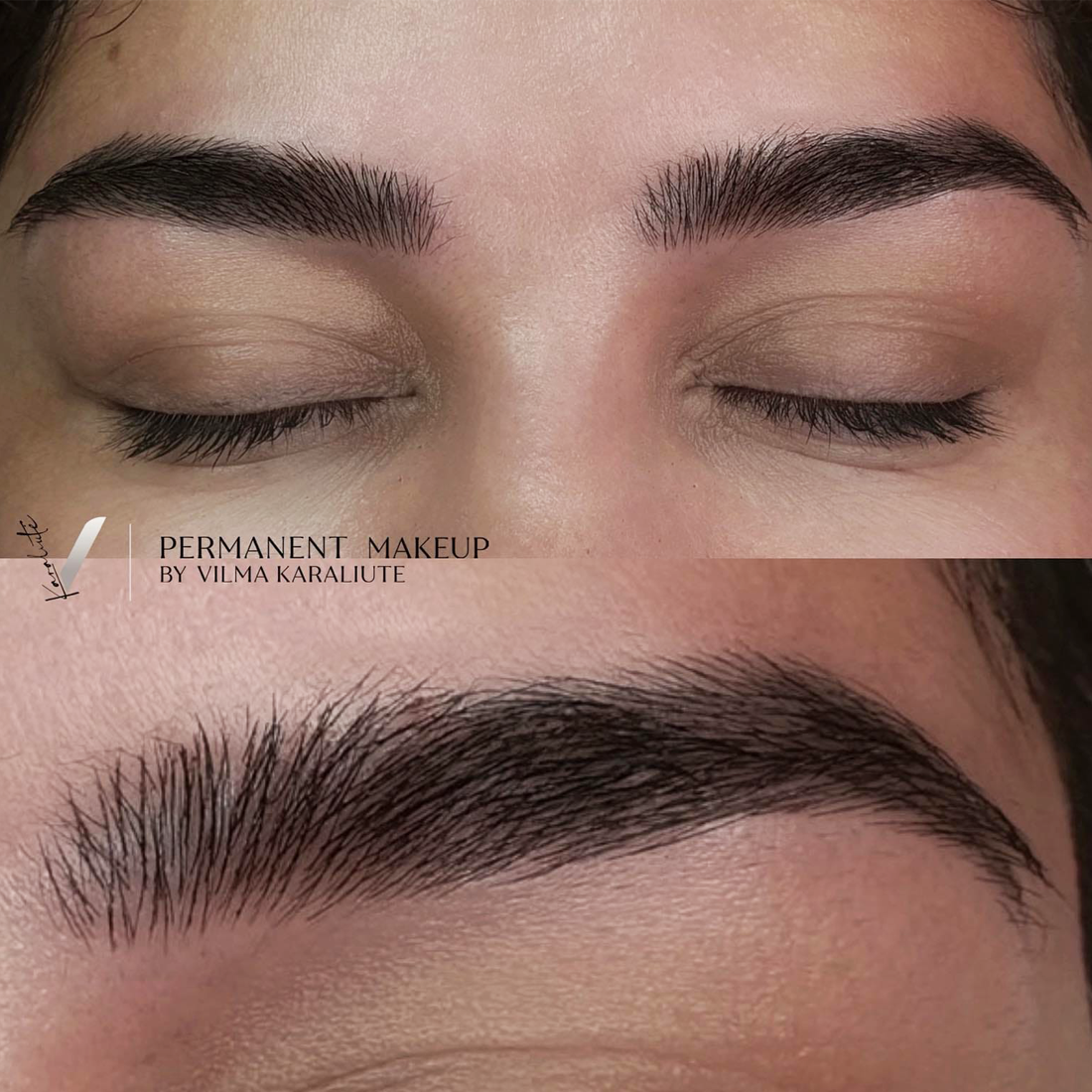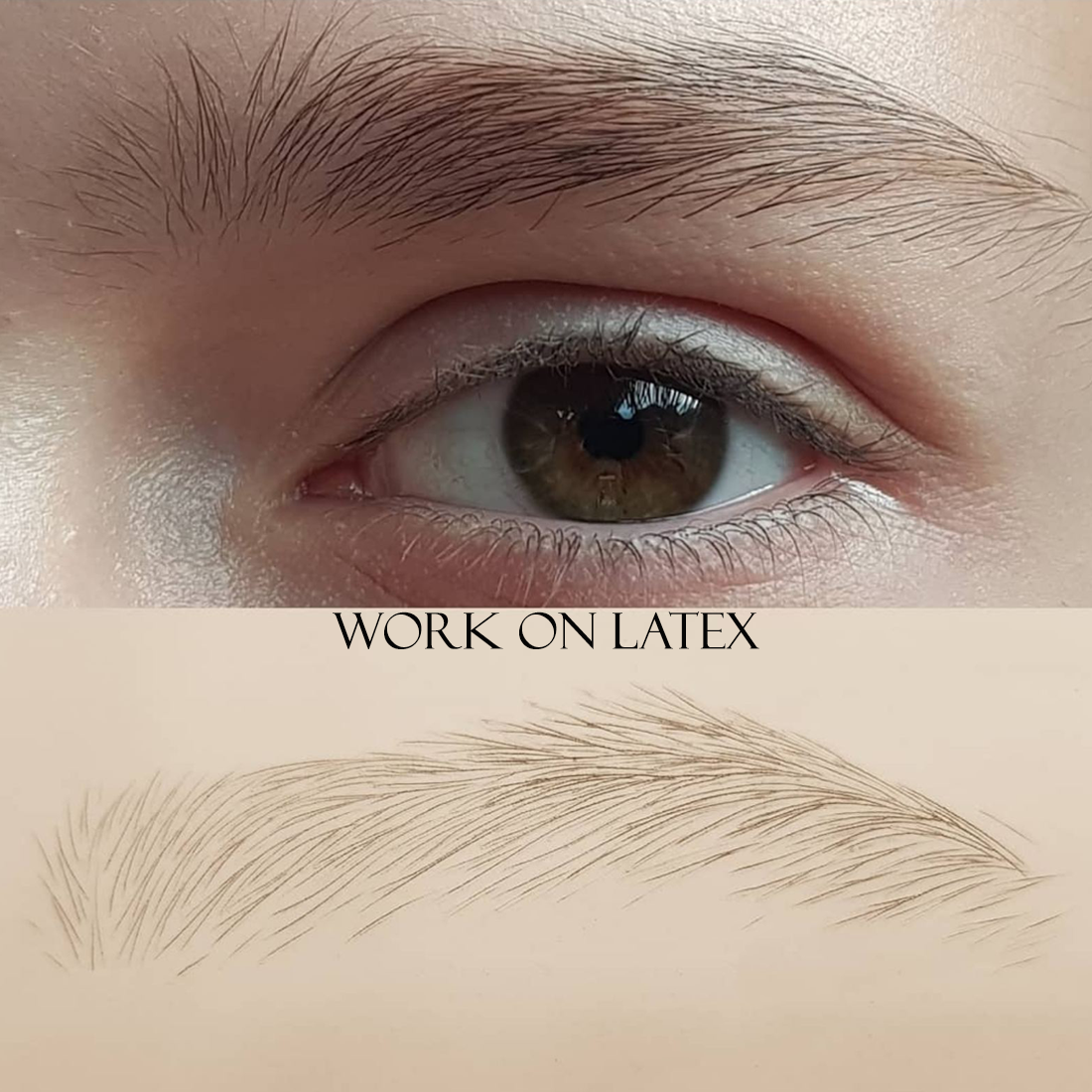 Microblading is a semi-permanent makeup technique. A hand tool with the blade, made of several tiny needles, is used to add pigment into the skin.
Microblading differs from standard eyebrow tattooing because with it you only create the illusion of hair strokes, whereas with eyebrow tattooing, you use a machine and needle, which creates a powder/ shading effect.
Microblading is typically used on eyebrows to create, enhance or reshape their natural appearance in terms of both shape and color. It deposits pigment into the upper region of the dermis, so it fades more rapidly than traditional tattooing techniques, which deposits the pigment deeper.
In this course you will learn:
What is Microblading?
Frequently asked questions
History of Microblading
Advanced skin anatomy
Pigmentology
Microblading equipment and products
Maintaining hygiene standards
Business rules and guidelines
How to conduct a consultation
How to set up prices
How to use the Microblading tool
Working on latex
Step-by-Step pattern
How to prepare your workplace
Eyebrow shaping and symmetry
Microblading treatment
Working on live model
Aftercare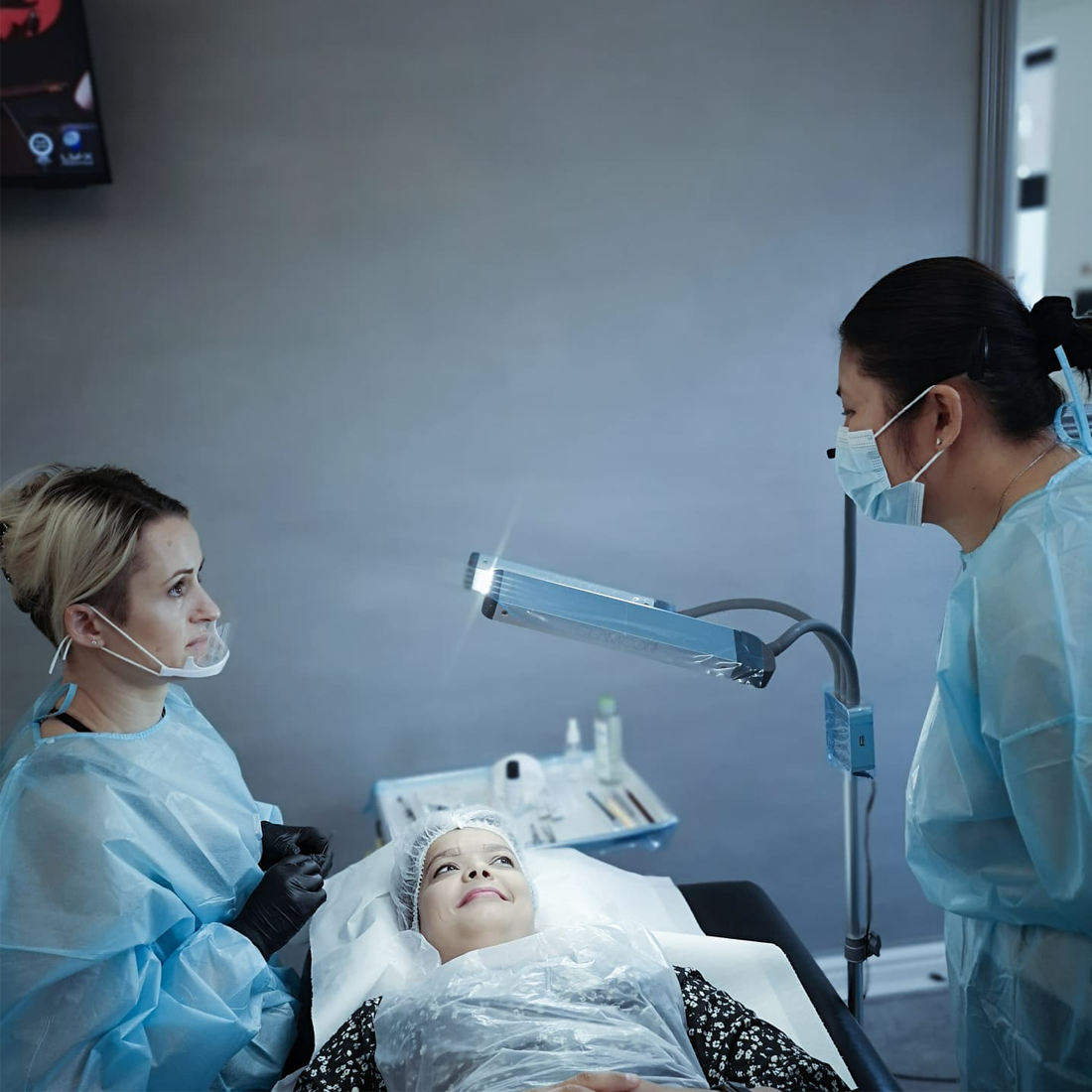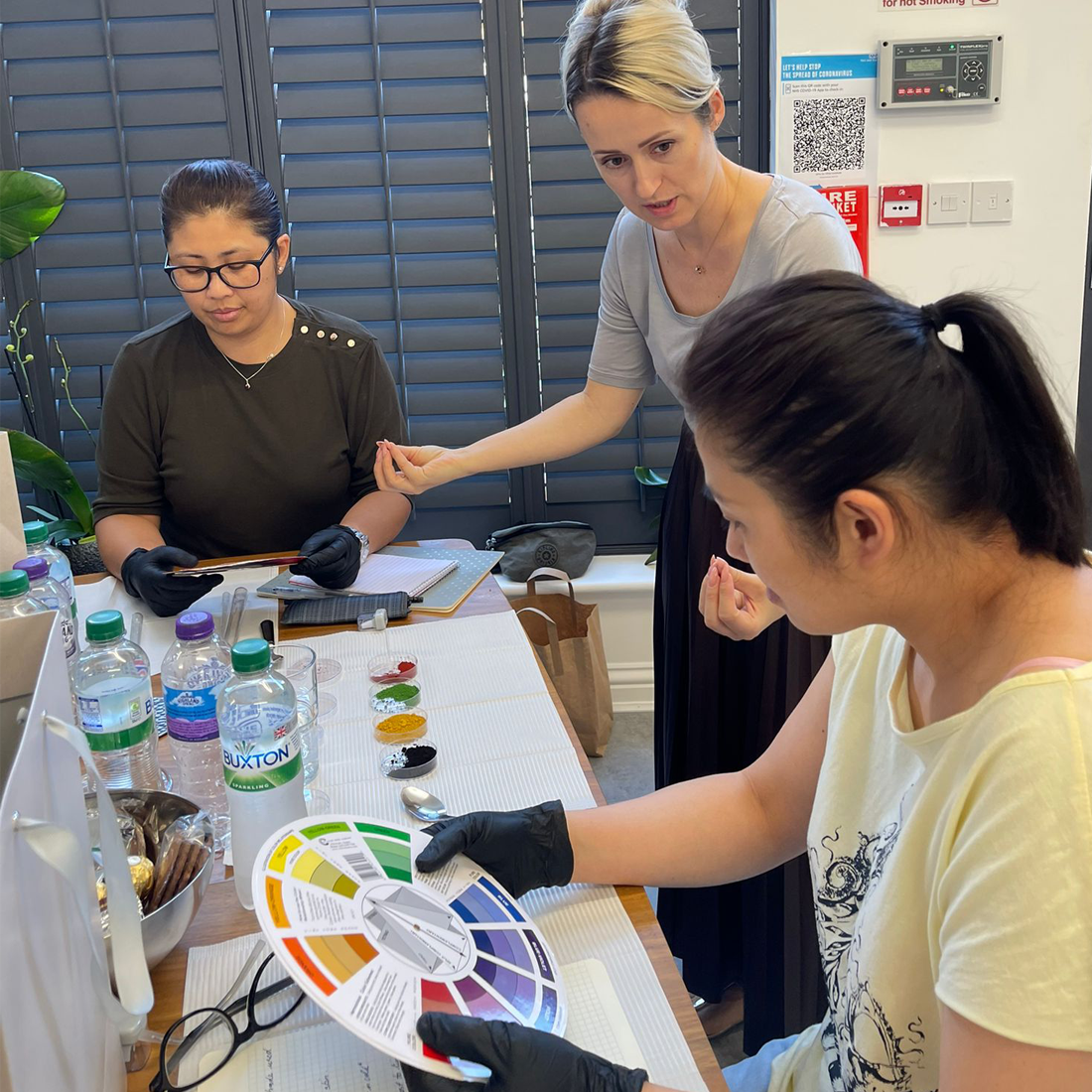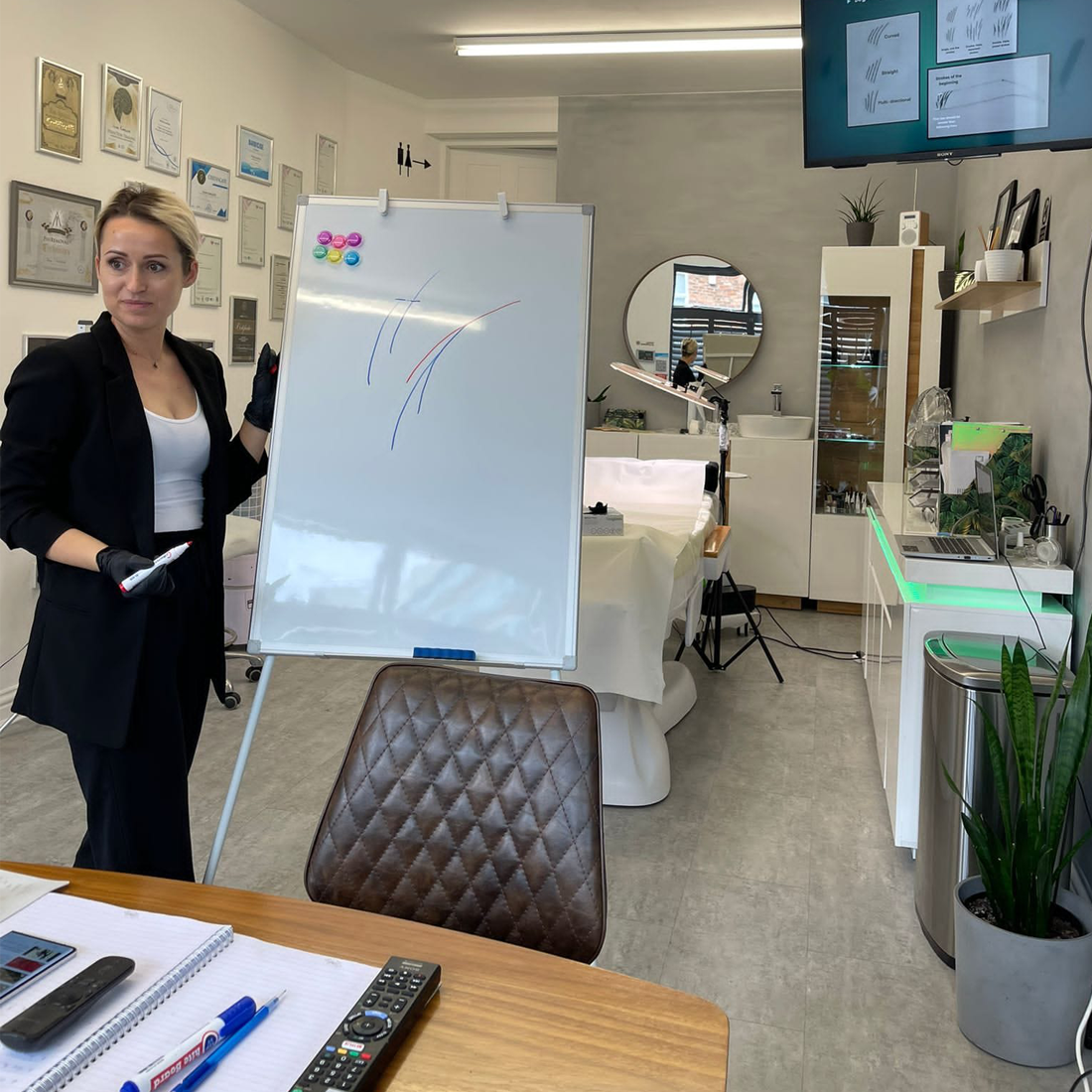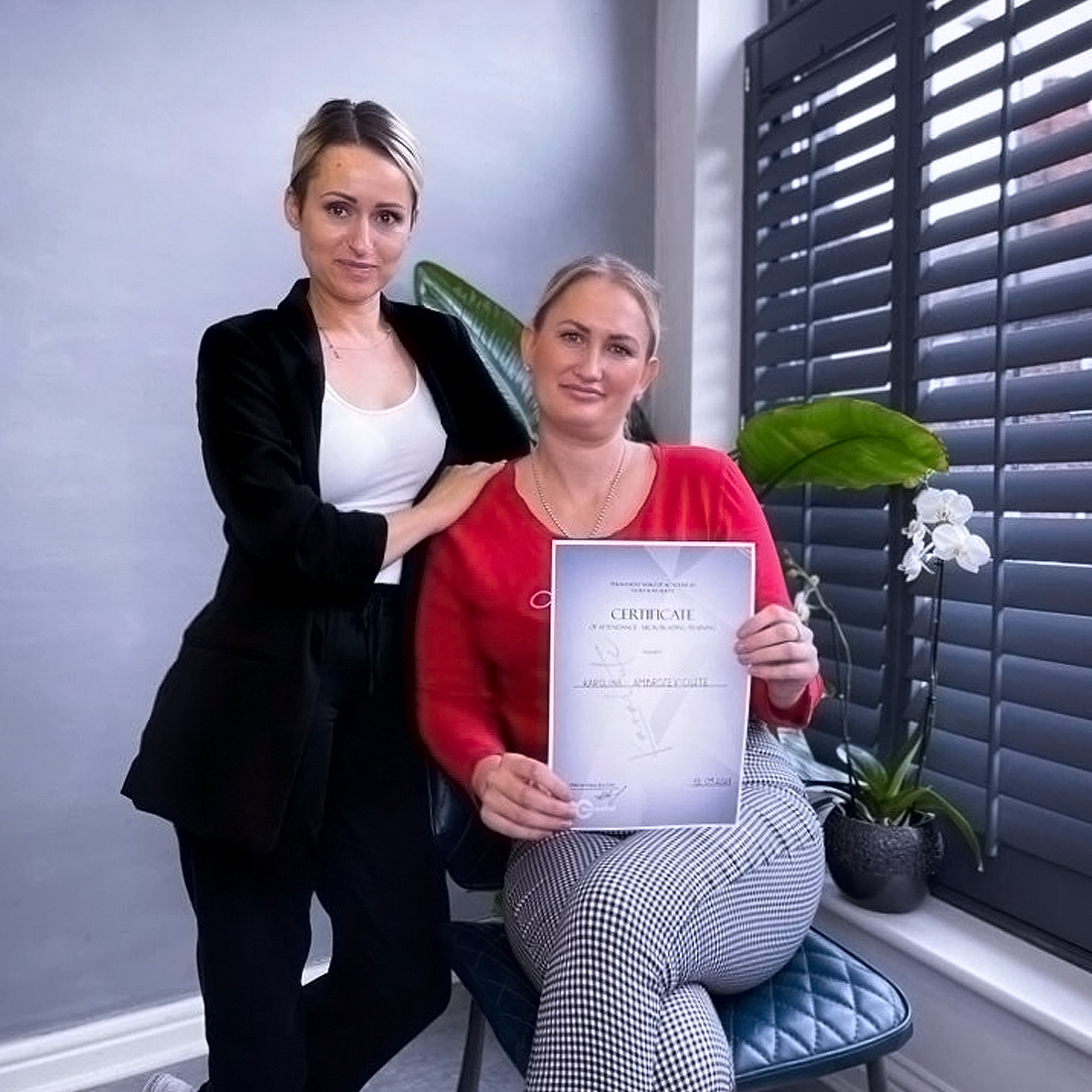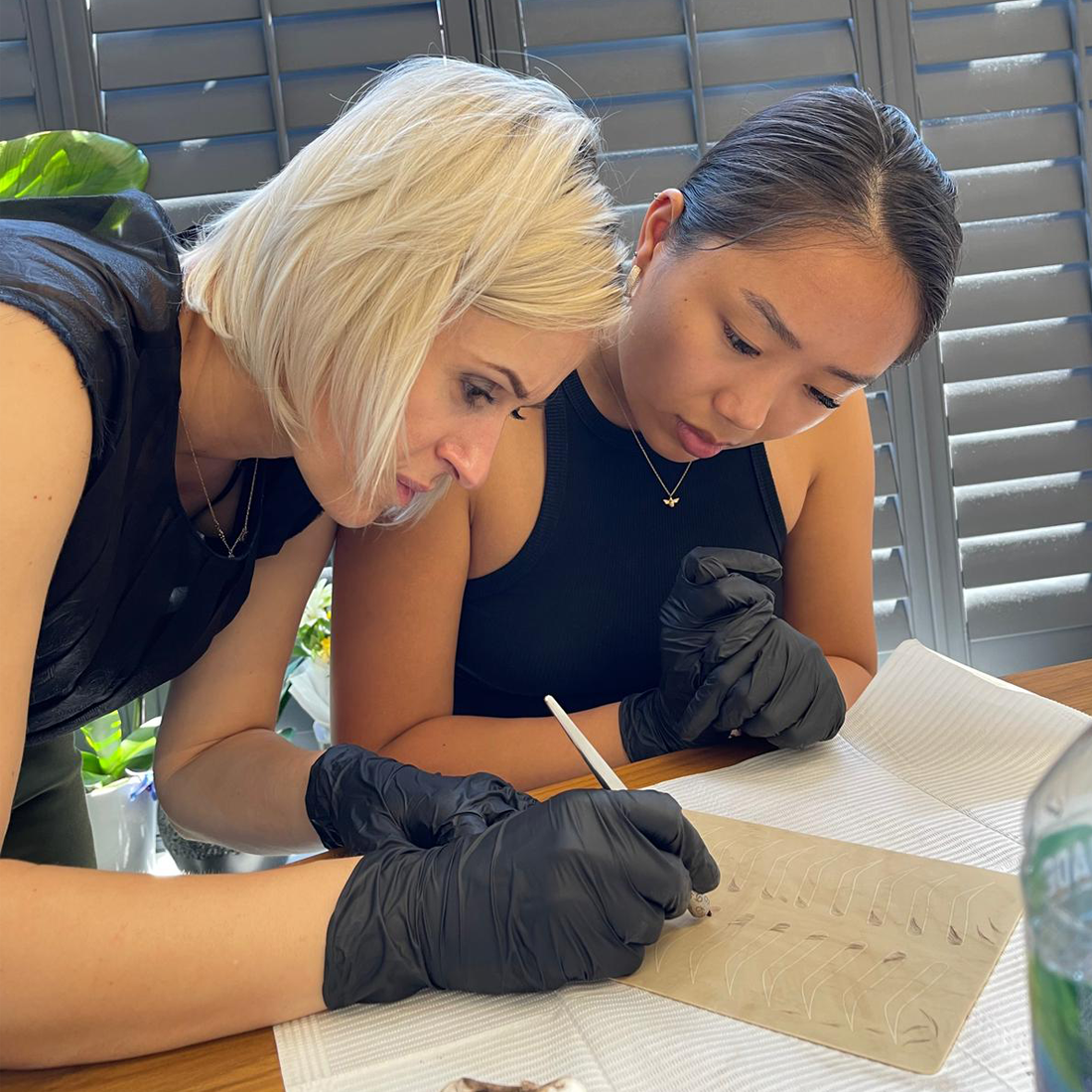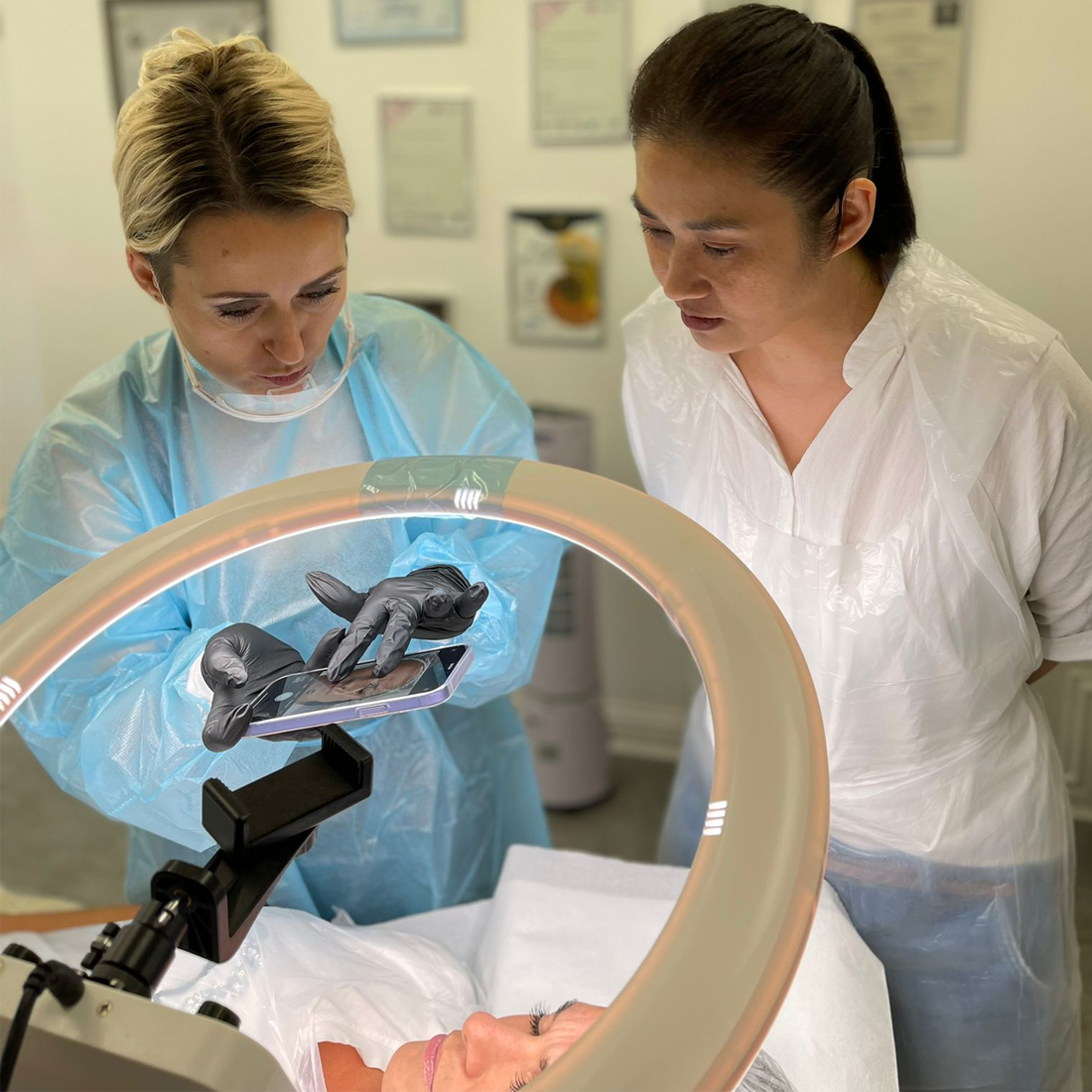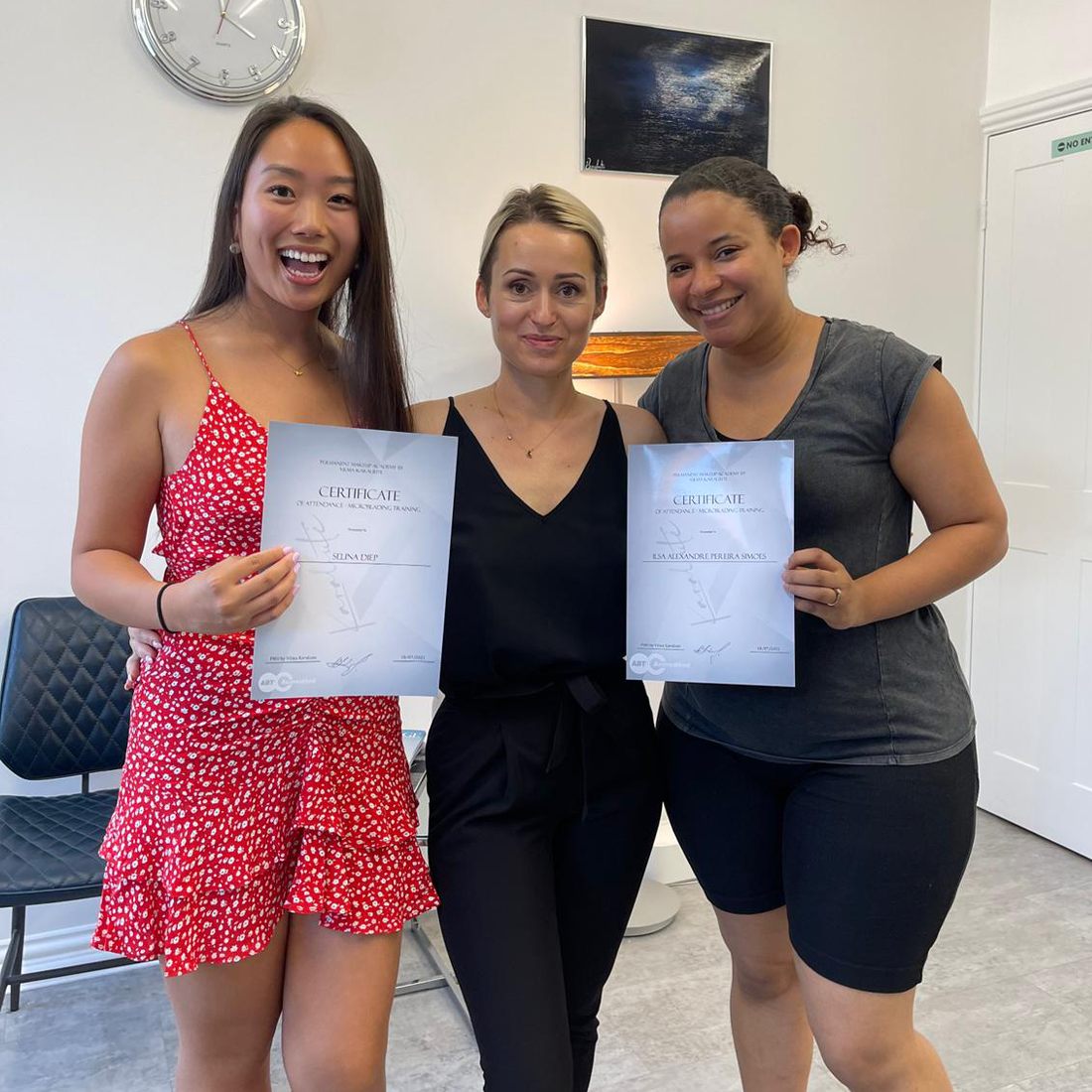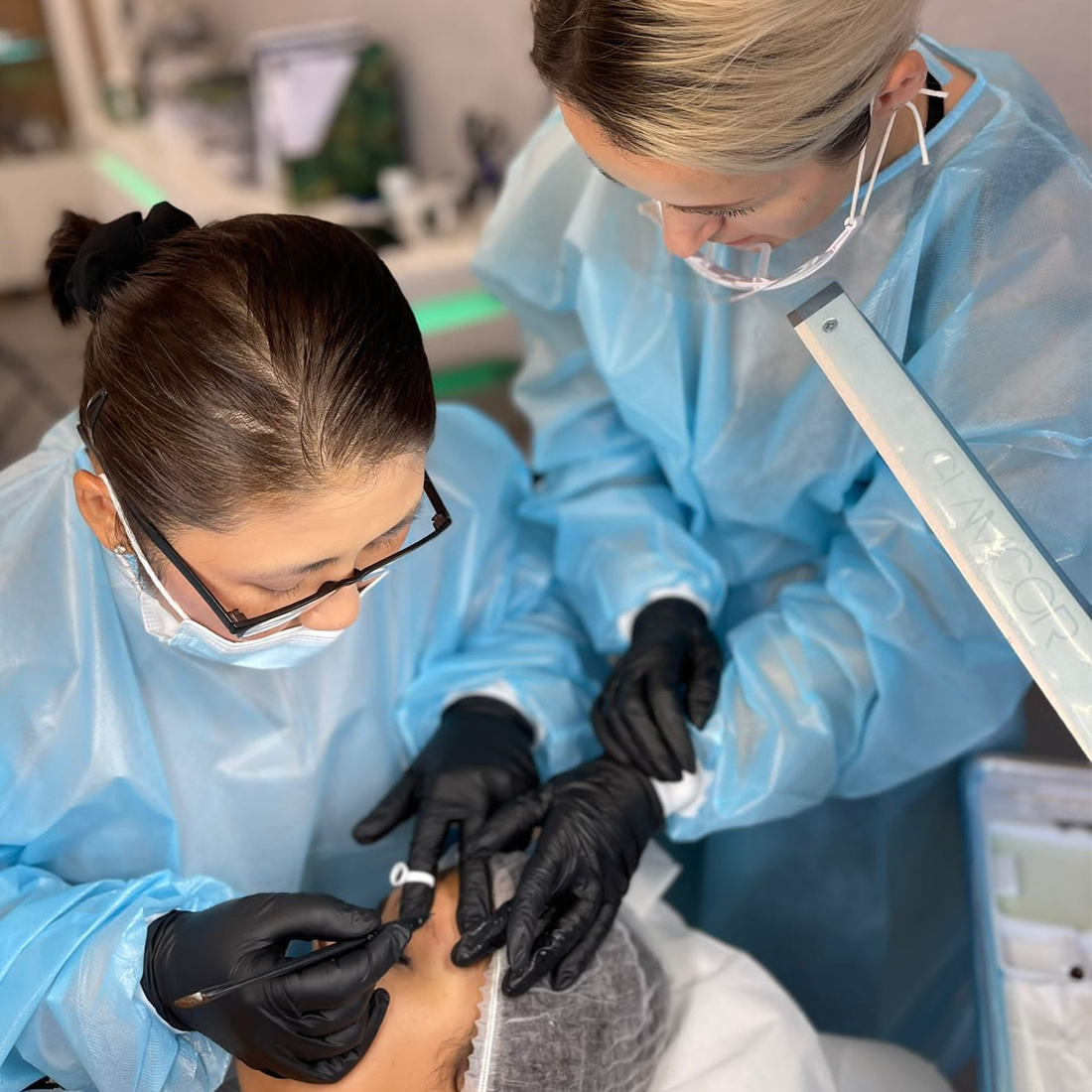 We provide our students with:
3 Day live training
Continuous online support for the period of 6 months
Advanced Microblading techniques
Complete starter kit
One of the best treatments in the beauty industry
that will allow you to make more money
than you invested
Access to an advanced training manual
Step-by-Step video tutorials
Following your work and progress through social media
Unlimited support of Master Vilma Karaliute
Adapted for beginners and advanced PMU artists
Attendance certificate
Pigment 5 pcs
Stainless steel tool 1 pcs
Disposable tool with brush 10 pcs
Disposable blade U18/0.1850 pcs
Pigment container50 pcs
Practice latex 3 pcs
Golden ratio divider 1 pcs
Pencil 2 pcs
Surgical marker 1 pcs
Scissors1 pcs
Tweezers1 pcs
Aftercare cream 1 pcs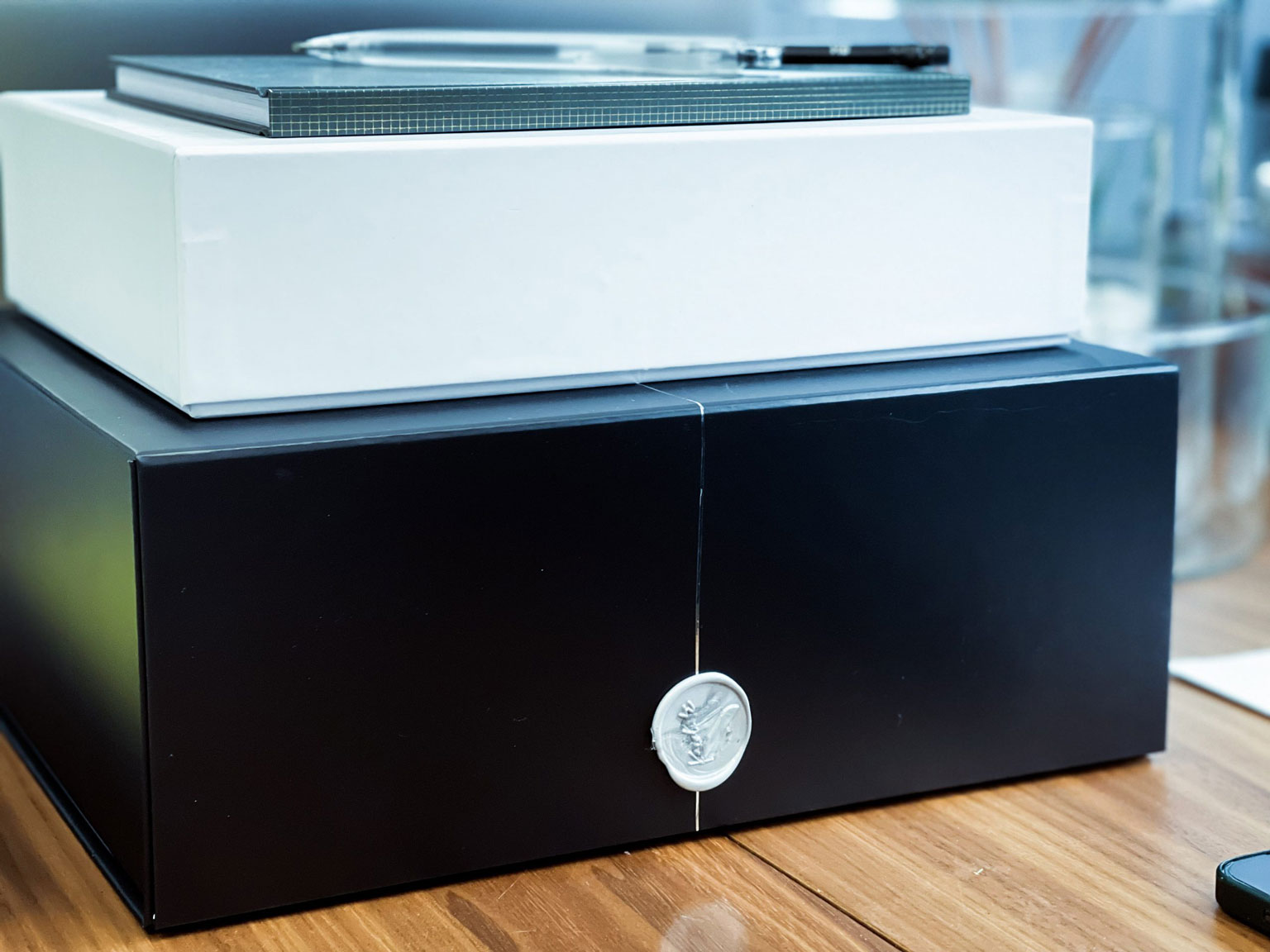 Course prices and Registration
Basic Training
Advanced Training
What is Microblading?
What is Microblading?
Skin Anatomy
Frequently Asked Questions
Basic Colour Theory
Advanced Skin Anatomy
Microblading Equipment And Products
Pigmentology (Understanding)
Pigment Ingredients, Colour
Correction, Explaining Pigment Removal, Practical Session
Rules And Guidelines
Microblading Equipment And Products
How To Set Up Prices
Rules And Guidelines
How To Use The Microblading Tool
Marketing Strategies
Working On Latex
Customer Care
Step-By-Step Pattern
How To Conduct
A Consultation
How To Prepare Your
Workplace
How To Set Up Prices
Eyebrow Shaping And
Symmetry
How To Use The Microblading Tool
Microblading Treatment
Working On Latex
Working On A Live Model
Step-By-Step Shading
How To Take Photos
How To Prepare Your
Workplace
Aftercare
Eyebrow Shaping And
Symmetry
 
Microblading Treatment
 
Working On A Live Model
 
How To Take Photos
 
Aftercare
Microblading Training course
Group
with starter kit
Group
without starter kit
Individual
with starter kit
Individual
without starter kit
2 Days Basic
(4 months online support)
£1800
£1500
£3400
£3100
3 Days Advanced
(6 months online support)
£2400
£2000
£4000
£3600
Deposit of £500 will be required to secure your place on our course. This should be paid upon confirmation of your enrolment. The remaining balance must be paid on the first day of training. If you have decided to study with Master Vilma Karaliute, please send us the following information via email: Payment deposit details, full name, telephone number.
YOU CAN PAY YOUR £500 DEPOSIT VIA BANK TRANSFER TO:
PMU by Vilma Karaliute
Sort Code: 20-82-13
Account Number: 63542262
**PLEASE NOTE THAT THE DEPOSIT BECOMES NON-REFUNDABLE AS IT HAS BEEN USED TOWARDS THE VENUE ORGANISATION AND STARTER KIT PREPERATION, THE NEXT AVAILABLE COURSE WILL BE OFFERED IF YOU CANNOT ATTEND YOUR BOOKED DATES**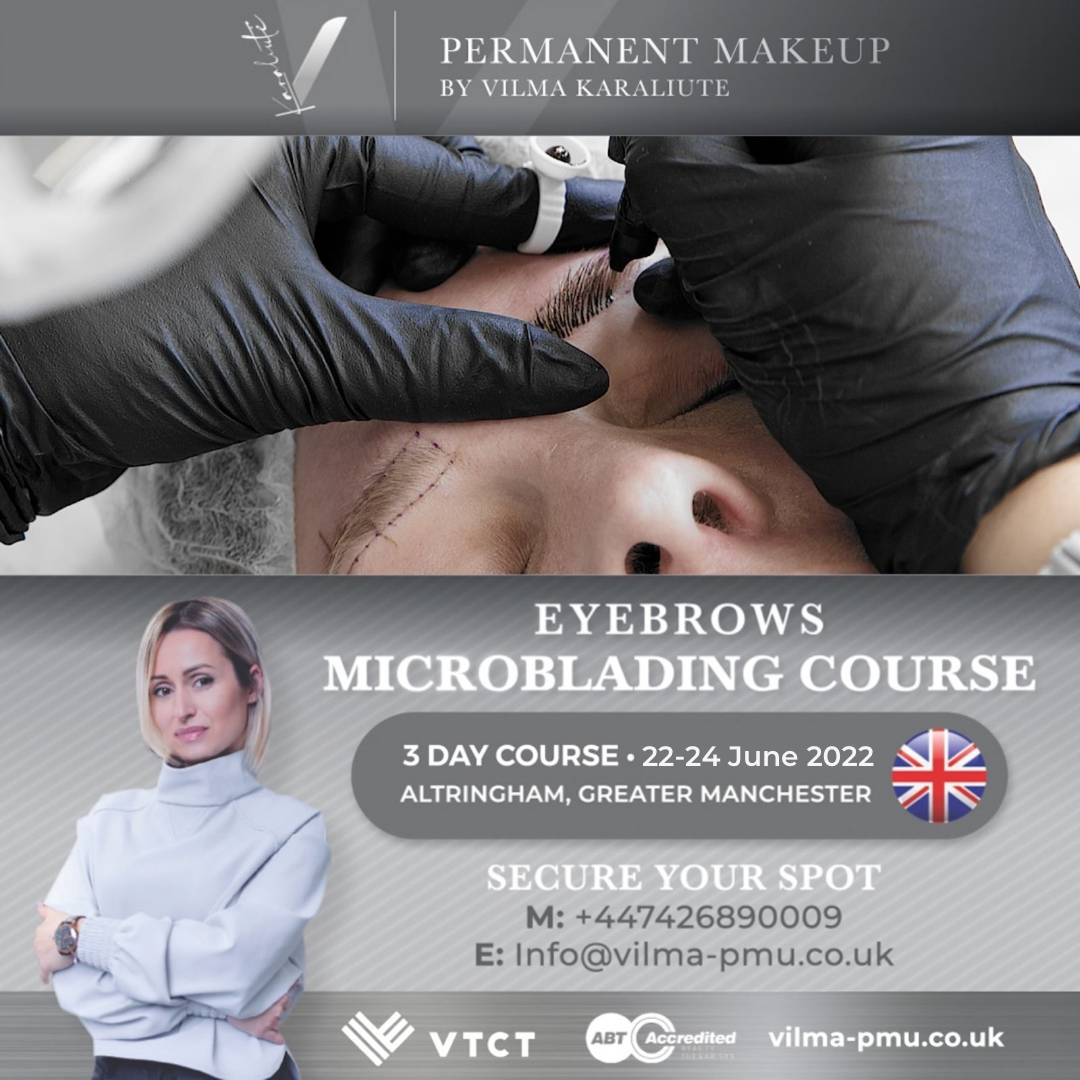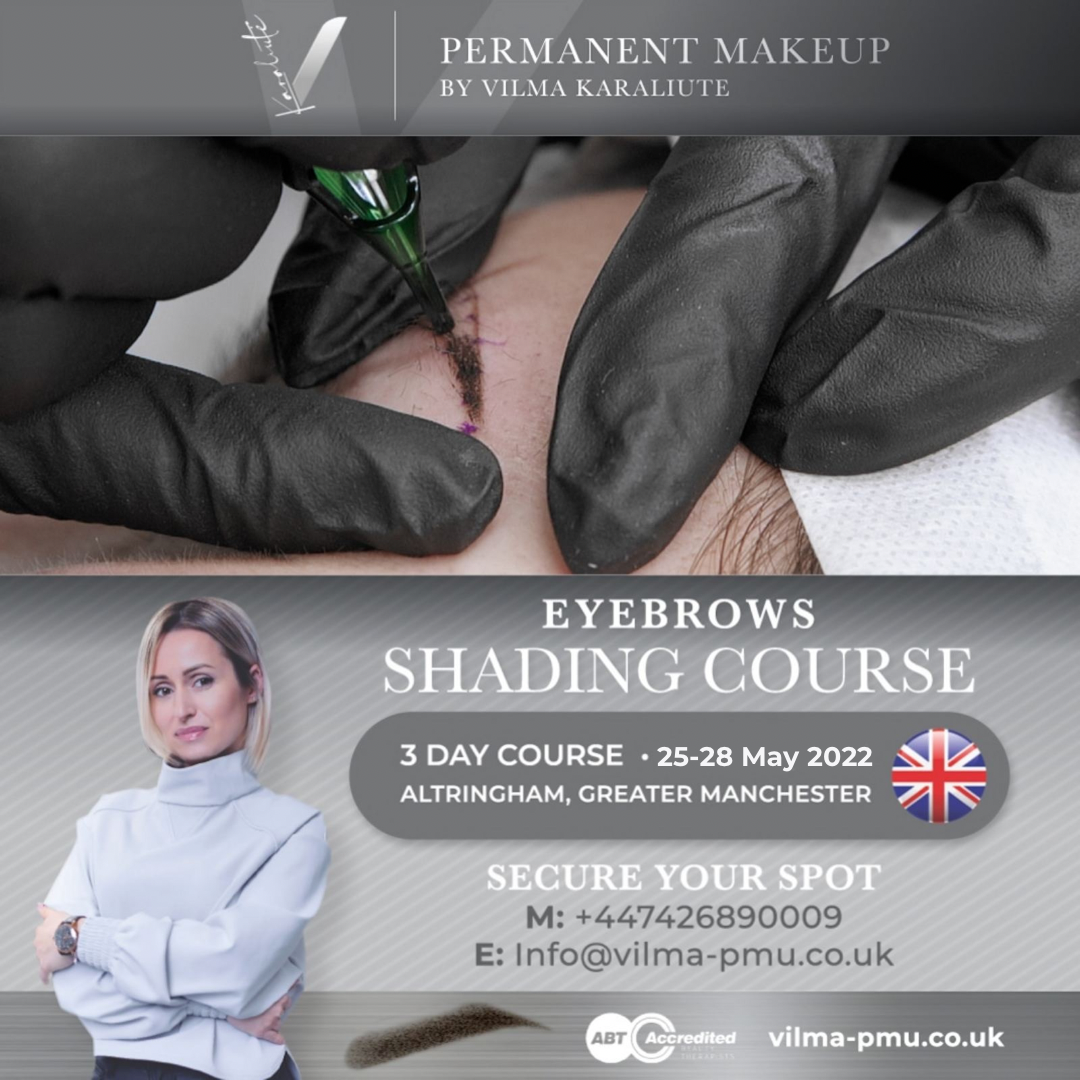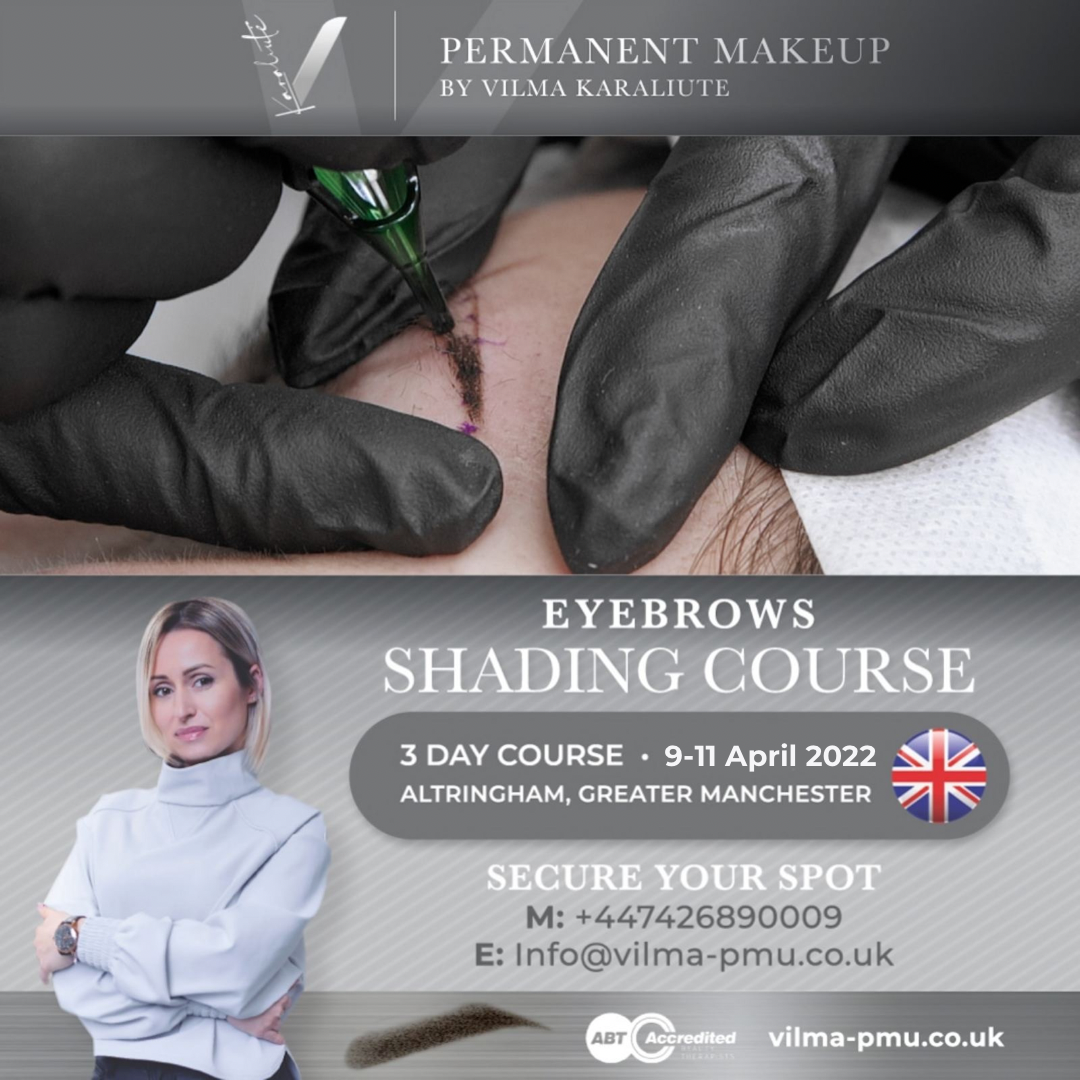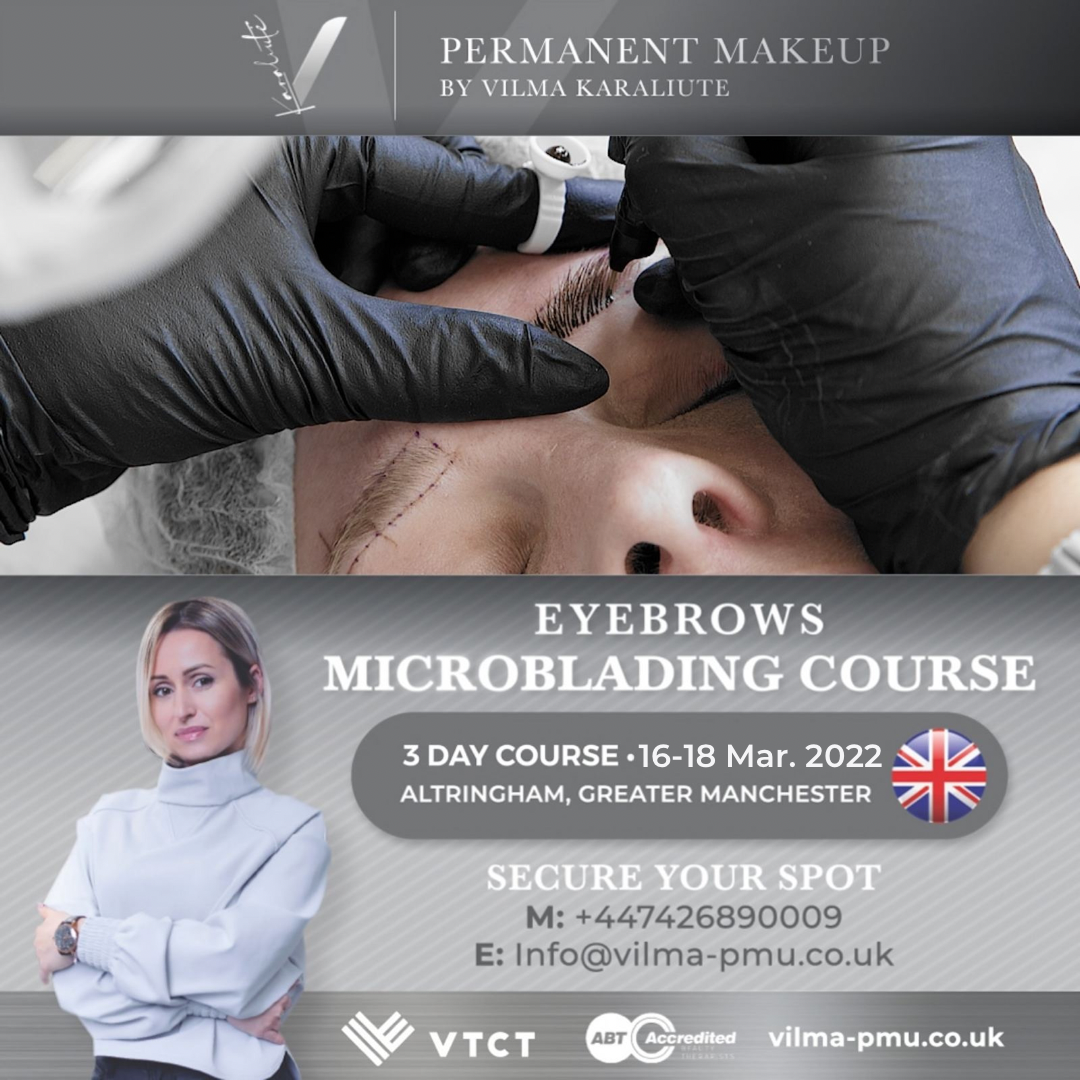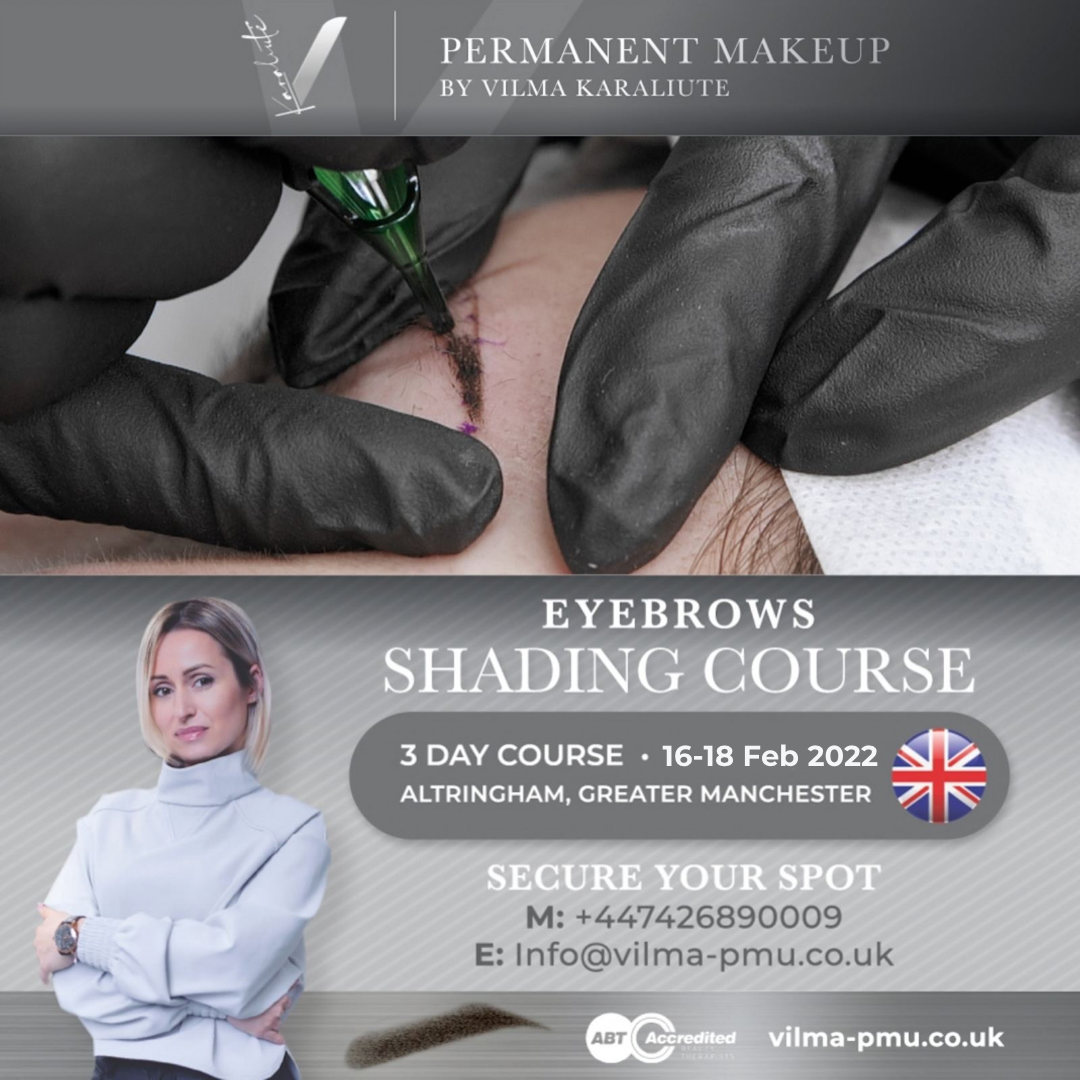 Start or further your Permanent makeup career with us!
We are looking forward to seeing you soon!